What If You Could Turn Every Day Into
an Artistic Adventure?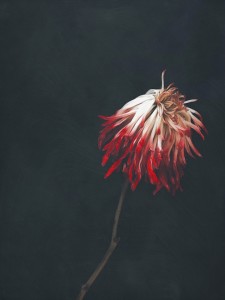 As a photo artist, you want your life to be filled with beauty and art.
But too often you're caught up in your day-to-day hustle and bustle … frustrated that you aren't creating as much art as you would like, yet too busy to do anything to change it.
And believe me, you're not alone.
We all want to do more with our photo artistry.  We all want to engage with our creative work more often and get better at our craft …
But life gets in the way.  We get distracted.  We get caught up.  And the days and weeks blur together.
Yet … What if it didn't have to be that way?
Your Creative Life Could Be SOOOO Different From What It Is Now
Imagine this …
What if every day you were able to slip off on an artistic adventure, tapping into your creativity and coming back with something amazing to share?
What if the commotion of everyday life no longer stood in your way, and if each day instead brought with it the delight of a fresh enchantment — something you could capture and bring to life through an incredible work of photo art?
What if you could be anywhere, just going through your day, and (with a quick glance around you before making your getaway) FLIP A SWITCH — and slip into a whole other world, where imagination and creativity reigned?
That would be magical, right?
It would be.  It'd be amazing.
Well, guess what?
Susan Tuttle Is Going To Show You How To Make This Your New Reality
(And what's more, she is going to teach you how to do it with nothing more than an iPhone or an iPad.)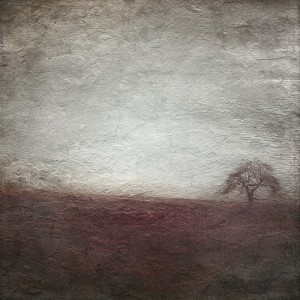 If there were one recurring theme in all of the books Susan Tuttle has had published, or in all of the popular courses she has created, it has always been this:
There is magic EVERYWHERE.
Our job is to squint our eyes in just the right way to find it.  Capture it.  Turn it into art.
And Susan Tuttle has built her career as a photographer and author around doing just that.
Considered by thousands of photographers, iPhoneographers, and photo artists around the world to be one of the preeminent photography instructors of our generation, Susan has the kind of rare insight and talent that truly sets her apart in both what she teaches and how she teaches it.
Which is why you are in such capable hands …
As Your New Life of Adventure and Enchantment Unfolds
Everything changes when YOU change.
And Susan has spent the past six months putting together a brand new course designed to do just that.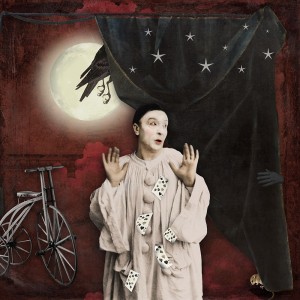 In this new course you are going to learn how to slip outside of the everyday hustle and bustle distracting everyone around you … and discover imaginative artistic adventures around every corner.
You will come ALIVE as an artist in ways you have always wanted.
And part of what makes this so possible is that you are already carrying all the tools you need — the iPhone in your pocket!
Without the encumbrance of a big "serious" DSLR, and without the constraint of having to wait until you get home to download images and find time to open them up in Photoshop — when you don't have to worry about any of that, you can simply tune into the magic around you whenever you like.
And you can then, with so much greater ease, set off on little artistic excursions.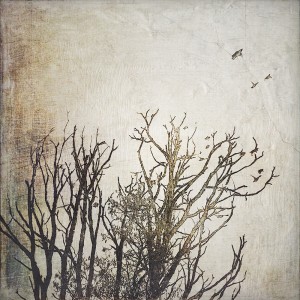 What's more, you can immerse yourself in them, capture some images, and immediately turn to the imaginative act of creating ART from them.  Art inspired by the moment.  Art inspired by the adventure itself.
Because if you don't create these adventures for yourself, or if you don't capture them … Or if you wait too long between the dream and setting that dream to canvas …
Things fade.  And the magic gets lost.
But it doesn't need to be that way.  Because with the right approach (an eagerness to experience life, and from it create art), with the right tools (the iPhone in your hand, and all the extraordinary apps you can now use to shape your images into works of art), and with the right training on how to bring those together — you can be living a rich creative life unlike ever before.
Announcing "Mobile Art Mastery: Developing the Visual Poet Within"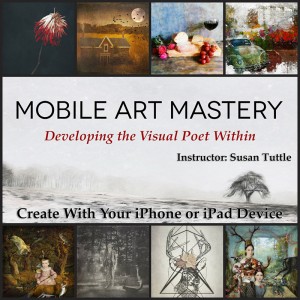 The long-awaited course from Susan Tuttle on serious artistic living through iPhoneography is finally here.
You are about to embark with Susan on 10 Core Creative Projects, spanning a variety of approaches and styles.  You're going to explore landscapes and still lifes, portraiture and self-portraiture, street photography and night photography … in styles ranging from painterly to steampunk, from grunge to surrealism, and more.
Each project will consist of 5 to 7 training videos (nearly 70 in all) along with assignments and extensive notes — so that you will put your new skills to use and fully master the techniques you will be learning throughout the course.
With each project, you will begin by accompanying Susan "live" on her in-the-field photo assignments.  (Indeed, this is one of the best parts of the course.  Susan is truly a delight.  And by the end of the very first project you'll feel as if you've known her for years.)
Following these assignments, Susan then invites you into her "digital art studio" (that is, her iPhone!) where she shows you how to take the images captured and use them to create richly layered, captivating, digital fine art composites.
And keep in mind: these projects aren't about simply tinkering with photos and playing around with some apps.  They're about engaging in an exciting creative experience forged from all the small adventures you can embrace in your life each day — artistic outings that will enrich your life in ways you can hardly yet imagine — and about bringing together your images in exciting ways, creating layered photo artistry, using the most capable artistic apps.
Although in the end, it's all about the experience, the unfolding of an artistic moment.
You slow down, and you take it all in … first by just being there, then by capturing your images, and then by putting the phone away and simply enjoying where you are at — enjoying it fully, not only visually but through your other senses as well.
And with Susan as your guide, you have an amazing journey ahead of you.

What You're Going To See In This Course: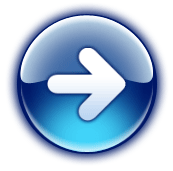 An exciting creative approach to tapping into the magic all around you, so that you can live more deeply, have more fun, and ultimately craft a richer, more fascinating, more invigorating imaginative life for yourself.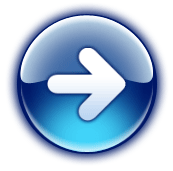 Techniques for moving beyond simply taking photos with your iPhone and running an app or two … Learning instead how to create elaborate, multi-layered works of photo art. (Images formerly possibly only in Photoshop.)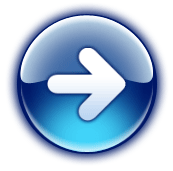 Training on the most acclaimed (and to the uninitiated, most challenging) artistic apps — with special attention given to the kingpin:  iColorama S.  (Learning to master this one app is worth the price of admission in itself!)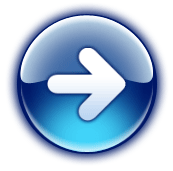 Instruction on how to radically expand the reach of your mobile artistry with digital materials — an approach rarely, if ever, explored in iPhoneography, which will open up profound possibilities for your art.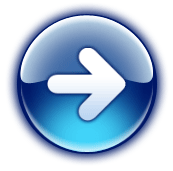 Inspiration and encouragement to get busy living!  You're going to learn how to have more FUN and enjoy your life more — living with more wonder, appreciation, adventure, and gratitude … all while making luscious art!
And If You Act Quick and Enroll Now, You're ALSO Going To Get: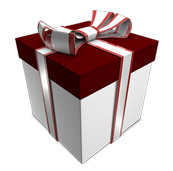 BONUS #1:  A fantastic arsenal of professionally crafted Textures and Overlays for enhancing your work, with material crafted not only by Susan Tuttle, but also by elite designers Caroline Julia Moore and Foxeysquirrel.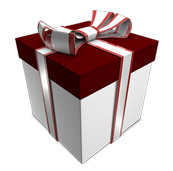 BONUS #2:  A suite of additional pro-designed Digital Content (including PNG files) for use in your artistic compositions, crafted by celebrated designers itKuPilli and Katie Pertiet.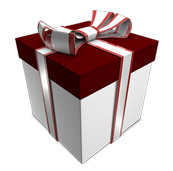 BONUS #3:  A complete additional mini-course by Susan Tuttle training you on creating your own textures!  (Formerly available separately, but now built into this course as a bonus for you.)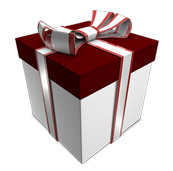 BONUS #4:  A private Facebook Group, where we can create a comfortable and supportive environment for sharing your artwork throughout the course, where you can ask questions and get feedback, and where you can connect with other like-minded creative souls embarking on the same adventure.  (However, NOTE:  This is a highly limited enrollment opportunity for the inaugural group only!  Once the launch concludes, this bonus goes away, and the group will be closed to any future students.)
Your No-Risk 60-Day 100% Money-Back GUARANTEE

And there's no risk in trying out this course.  You have a full 60-Day 100% Money-Back No-Fuss Guarantee, so you can try out the entire course, go through all ten projects, grab the bonuses for your library, and take two full months to decide if it's right for you.  If it's not, no problem.  You get every penny back.  Couldn't be easier.

Recap!  Here's What You're Going To Get:
— Instant Lifetime Access to Mobile Art Mastery with Susan Tuttle (Consisting of 10 Exciting Projects and Nearly 70 Videos).
— Two Content Bonuses (the Textures and Overlays, and the Digital Elements).
— The Additional Mini-Course Bonus, on Creating Exquisite Textures on Your iPhone.
— And Exclusive Access to the Private Facebook Group.
Don't miss your chance to share this experience with Susan Tuttle.  The training here will transform not only how you create art, but how you find art in your life every day.  Not many courses can do that.  So click the button below and get started today.
Adventure and enchantment await you inside!
So Click below and start today — with

LIFETIME ACCESS

to all 10 Core Projects (consisting of nearly 70 videos) and all the Bonuses …
And today you can sign up and save a hundred dollars off the normal pricing,
giving you lifetime access to the course for only $127.
Don't miss this chance to change your artistic life forever.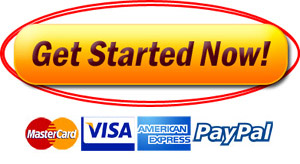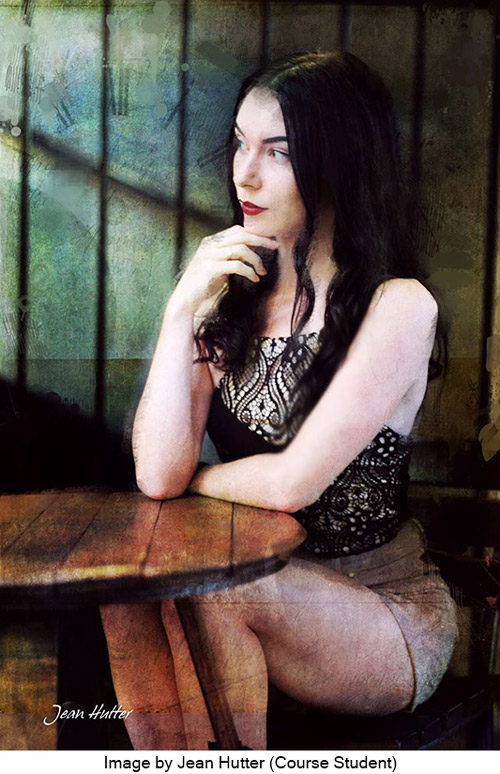 PS:  Remember, you can totally try out the entire course at no risk whatsoever.  You can spend two solid months going through everything.  If you don't love it,  you get your money back.  Couldn't be simpler!  But if you are excited about creating fantastic art with your iPhone or iPad, and if you want to live a more passionate life as an artist — then you are going to LOVE what Susan has in store for you!
PPS:  If you're using an Android device, unfortunately this course probably isn't going to be a good fit for you.  Unless, of course, you can get hold of an iPad or even an iPhone capable of taking photos and running apps.  In the future we might upgrade this course to cover Android devices as well, but for now it's really set up for Apple devices only.
What Some of Susan's Students Are Saying
"As a fan of Susan's work and purchaser of her books, I was excited to take one of her online courses. If you ever wanted to be a fly on the wall to see how one of your favorite artists works, an online course is definitely the next best thing to being there. For me, presentation, professionalism and ease of understanding are as important as content and with Susan's course I got all that and more. Susan delivers her lessons in an organized and easy to follow format. Susan definitely knows her stuff… and I am SO happy she's willing to share it with us so we can improve our own work and be inspired to move beyond the mundane to the magical!" – Geri Centonze

"Thank you Susan!!! I am really enjoying your lessons! The way they are broken down into steps. This is definitely spurring my creative thinking. Thanks for offering the course – and the online group is a fantastic adjunct to explore the range of creative ideas!" – Caroline Brown

"You have changed so many lives. Helping people to bring out the best in their art and finding talent they never believed they had is amazing." -Trish Hoskin

"It is impossible not to adore Susan; she is one of those rare mixtures of joy, inspiration, warmth and genuine talent. Susan's approach in her books and courses is no-nonsense, informative and full of brilliance!" – Caroline Julia Moore

"My first introduction to iPhone photography was through the artful instruction of Susan Tuttle. I stumbled upon her online mobile offering, The Art of iPhoneography Self-Portraiture, a couple years ago. Immediately after completing the course, my creative spirit flew from one storytelling image to another. Her talented art of teaching not only has a gentle offering of proper mobile photography technique, but also a pure honoring of creative inspiration for her students. It is an honor to have learned from and enjoyed Susan's heartfelt presence in the mobile art community which has become such an intricate part of my creative life." – Angie Lambert

"This is the most fun I've had with my photography in a long time! It's helping me to see differently and feel more freedom to experiment. Yay! Lovin' it!" – Barbara McLawhorn

"I could literally do my art anywhere, and no paint mess to clean up afterwards! It is a totally different way to approach art, and I am learning so much every day." – Tricia Dewey

"Susan's work is brilliant and her course is awesome — instructionally sound, well designed, clear and easy to follow and chock full of tips, tricks and techniques of value to both the novice and the veteran iPhoneographer. If you're looking to explore your creative spirit and build your repertoire of skills, this is a great place to start! iPhone work has been a huge part of my photo repertoire since 2010 and it always amazes me how many different creative paths we have all taken with it. Congratulations to Susan on the recognition of her work and for creating this awesome course." – Rad Drew

"I have discovered so many amazing new apps since starting this course — I am like a kid in a sweet shop! I'm creating images I would never have thought possible and I'm only on lesson 3. Thanks to you Susan Tuttle." – Clive Allcorn

"I just wanted to drop you a note and let you know that I always enjoy taking your classes but I am especially thrilled about this one. I think it will be great fun and I'm excited about the adventure. I have to tell you though that I am off the excitement chart just from downloading all the apps. As always, you are a star, Susan, and I truly appreciate all your hard work and teaching style." – Patti LaVay

"Susan Tuttle is skilled both as a photographer and as a teacher. Her photography has inspired and taught me; by looking at what she has done, I have been able to see new possibilities for my own work. Susan's teaching has been a blessing; she has understood how to draw out of me something that was better. Her comments on images that I have submitted to her have always been thoughtful and have invariably suggested new ways to move forward. She is as good as a teacher as she is as a photographer." – Lash LaRue

"I have been following Susan Tuttle since at least 2006. I have seen her continually grow as an artist, and I've watched her come out with one great book after another and get published in numerous magazines. I absolutely love her work. And now she has this course that involves photos taken with your iPhone and magically turns your smartphone into a convenient place to manipulate or create masterpieces wherever you are. This is easily the most up to date, state-of-the-art, amazing, brilliant, out of this world approach to creating art I have ever seen." – Patti Koosed

"I'm an artist who studied Visual Arts at Brown University. I currently have an iPhone 6 Plus and am fascinated by how powerful of a creative tool it is. My art training is primarily in abstract mixed media painting, so I wanted to take a course in iPhoneography to be able to translate my ideas into digital art with my iPhone. Susan's courses have been incredibly informative and inspiring! I absolutely adore her work, and thanks to her background as a teacher, her explanations are simple and clear. The techniques she demonstrates work well for all sorts of mobile photography, and I have been able to apply them to every single image I edit for my Instagram gallery. I'm a huge fan of Susan Tuttle's teachings and photo art!" – Shuko Kawase

"I'm sure Susan gets this a lot, but I have found no one that even comes close to her online teaching skills. She always keep things fresh and exciting!" – Susan Freise


"I admire Susan's photography immensely. Her images are simply stunning and are filled with so much soulfulness. When I was wanting to begin a 'self portrait' series honoring my mom's life (wearing her vintage coat from the 1950s), I was thrilled to discover Susan's course The Art of iPhoneography Self-Portraiture. Her course is fabulous – the layout of the course and the content of the videos are very clear, wonderfully presented, and inspiring. I was able to learn many tools and techniques with the apps she suggested and the guidance she provided, and I felt that I had all that I needed (including the confidence) to embark on my self portrait series. Heartfelt thank you, Susan!" – Lee Atwell

"I really can't say enough about Susan Tuttle's courses. I LOVE them. Her sites are easy to navigate, her voice is just lovely and soothing, and the ideas and passion and encouragement of play is what keeps me going back." – Robin Robertis

"I don't know how to express the joy I feel when I look at the fabulous and imaginative art popping up at our Mobile Art Mastery Facebook group every day. What an amazing and talented group! Thank you, Susan Tuttle, for gathering all these artistic souls together and leading us into wonder-filled territory!" -Nancy Bardos

"This course could take your work to the next level. I sure know I'm learning things that have confounded me for years. And Susan Tuttle is just so kind and generous. There's an active private Facebook group for people enrolled in the course, and Susan monitors that group 24/7, and is always present with encouragement and an answer to your posted questions. It's a very nice, supportive group of people in the group too, ready to lend a kind word, or helping reply to questions. This course is not an overview; there are videos of Susan leading us step by step through working with specific apps and specific techniques. Come join us!" – Anneke VanCouvering

"I'm going through the course … and WOW, I have so much to consider. Thanks Susan for a wonderful journey through the possibilities….our imagination and techniques together can lead us into whole other worlds, past, future, planes beyond planes." – Alexis Rosella

"I've just been scrolling through the photos at the private Facebook group you created for this class, and I am blown away by the creativity! Thanks, Susan, for your terrific course and all the artistry you're unleashing." – Cathryn Wellner

"This class is AMAZING! Everything I look at now is a potential art piece. I've been stuck for a while with my photography, and Mobile Art Mastery has opened the floodgates. There aren't enough words to express how much I'm loving the class. It's a total life changer … really!!! " – Maryjane Michaud O'Connor

"Thanks for sharing all your secrets. I have benefited so much from your classes over the years, but I must say: This one takes the cake:)." – Joyce Baldwin
About Your Instructor
Susan Tuttle is a Maine-based digital SLR photographer and iPhoneographer, author, and online instructor on the subjects of photography, mobile arts, iPhoneography, Photoshop, and mixed-media.
Susan has written four books published by North Light Books:  Art of Everyday Photography: Move Toward Manual and Make Creative Photos (2014), Photo Craft: Creative Mixed-Media and Digital Approaches to Transforming Your Photographs (2012, co-authored with Christy Hydeck), Digital Expressions: Creating Digital Art with Adobe Photoshop Elements (2010), and Exhibition 36: Mixed-Media Demonstrations and Explorations (2008).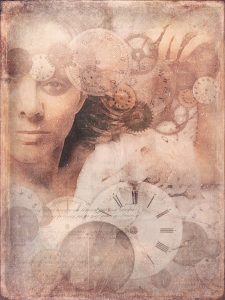 Susan's iPhoneography has also won many awards and recognition from venues like the prestigious American Aperture Awards (AX3) where her work took first place in the Nudes category; the Mobile Photography Awards where she received several honorable mentions over the past several years; and the Paris Mobile Photography Awards where her iPhoneography won first place in the Self-Portrait category. And her mobile photography has been exhibited internationally in London, New York City, Paris, Prague, and most recently, Rome.
In addition to authoring her own books, Susan is a frequent contributor to Stampington & Company publications and other North Light books. She does freelance tutorial work for Manfrotto and Autodesk Pixlr, and holds the position of Technical Advisor for Somerset Digital Studio magazine. Susan's blog/website SusanTuttlePhotography.com was even featured on the Huffington Post and iVillage.
So Click below and start today — with

LIFETIME ACCESS

to all 10 Core Projects (consisting of nearly 70 videos) and all the Bonuses …
And today you can sign up and save a hundred dollars off the normal pricing,
giving you lifetime access to the course for only $127.
Don't miss this chance to change your artistic life forever.